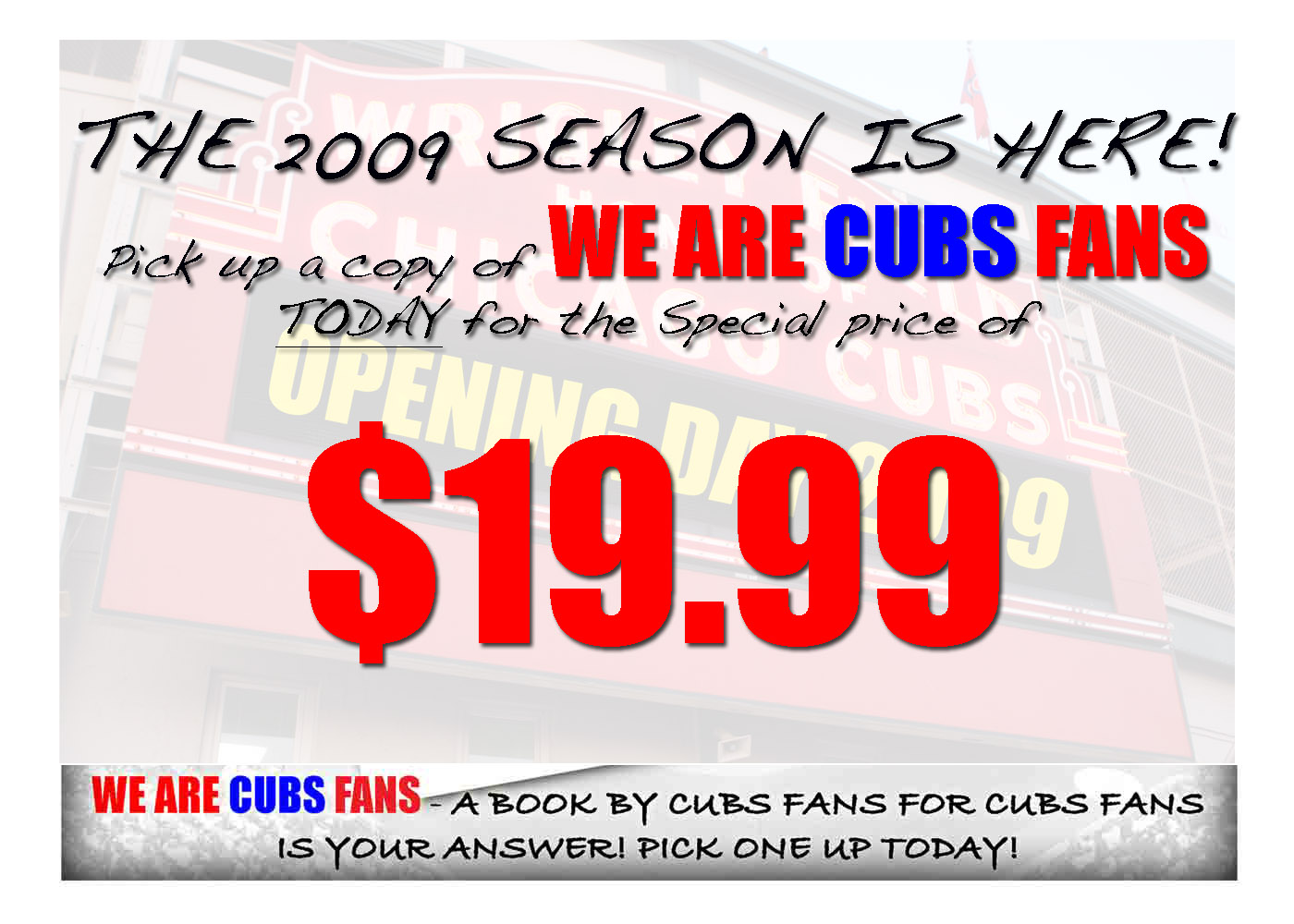 The 2009 Season is upon us!
The Chicago Cubs have arrived in Wrigleyville once again... and the Cubs Fans have come with them!

The perfect gift this season is the WE ARE CUBS FANS book by Cubs fans for
Cubs fans featuring the photography of die-hard fans around the Friendly Confines
by Wrigleyville resident Will Byington along with handwritten heart-felt stories by
Cubs fans of all ages including stories by Dutchie Caray, Joe Mantegna, Ronnie Woo-Woo and more!
This book is the perfect gift for the fan of all ages.
GET THE BOOK NOW FOR THE SALE PRICE OF $19.99!